QC1 Team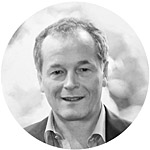 Ulrich Ketzscher
CEO
(Geschäftsführer)

Ulrich Ketzscher studied Physics and Sociology in Münster, Germany and was the founder of nuclear interface GmbH. The company also based in Münster was acquired by GE Healthcare in 2002. The product line of PET tracer synthesizers is still on the market under the name TRACERlab FX. In 2006 Ulrich left GE Healthcare.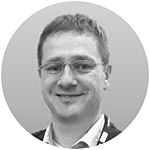 Alexander Janus
CMO
(Produktmanagement und Marketing)
Alexander Janus a biomedical engineer started at nuclear interface in 1997 and developed complete PET laboratory solutions. At GE Healthcare he was product manager for TRACERcenter before he took over product management for synthesis modules from 2006 until 2010.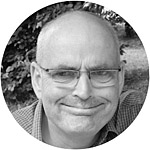 Reinhard Grugel-Endress
CTO
(Technologie, Forschung und Entwicklung)
Reinhard Grugel a co-founder of nuclear interface studied physics and philosophy in Münster and developed products for radiochromatography and synthesis of PET tracers. He left nuclear interface in 1995 and continued his work at Raytest GmbH in Straubenhart, Germany until 2009.
Legal information
QC1 GmbH
Diepenbrockstr. 18
48145 Münster, Germany
Tel. +49 (0)251 132 600
mail@qc1.com
www.qc1.com
Handelsregister: Münster HRB 12649
Ust-ID-Nr.: DE815193304
Geschäftsführer: Ulrich Ketzscher
Awards